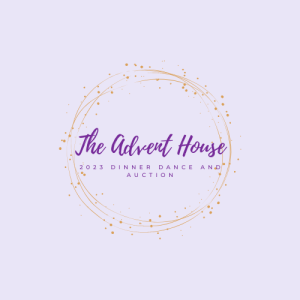 2023 Advent House Gala
Advent House is busy planning our 2023 Dinner Dance and Auction, to be held on Saturday, April 15th at Monroe Golf Club in Pittsford. This event is a major fundraiser for us- its success is vital to our mission to provide no-cost end-of-life care to our residents.
How can you help?
We are collecting donations of items or services for our auction. It is recommended that we receive these items by March 15th.  Items can be dropped off here at Advent House (1010 Moseley Road) or pick up can be arranged.
Do you own a business? You may purchase a spot to advertise your business in our program booklet. Prices start at $80 for a ¼ (2"x 5") ad. ½ (4"x 5") page spots are $175, and full (8"x5") page spots are $250. We are also collecting donations of goods or services to use in our auction.
Would you like to attend the gala? Tickets are $135 each and can be purchased by calling or emailing our fundraiser, Nicole McClurg, at (585) 223-6112 or emailing her at nicole@theadventhouse.org.
You may also attend the gala as a Platinum Sponsor. Platinum Sponsorships are $1300 and include a table for 10, recognition at the gala by our emcee, 13WHAM's Don Alhart, a full page advertisement in our program, and inclusion in our Advent House annual report.
Thank you for your support!
To contribute, please reach out to our fundraiser, Nicole McClurg at (585) 223-6112, or email her at nicole@theadventhouse.org.
2023 Advent House Golf Tournament
Save the Date- Friday, September 15th at Victor Hills Golf Club