How Can You Help?
Advent House is an outreach ministry of the Perinton Ecumenical Ministries, Inc. We are supported by the people of the churches and community at large, grants, United Way Donor Option, special events, memorials and donations.
You can provide financial support by making a pledge to enable the services of Advent House to continue. This gift can be made by a check made out to Advent House and sent to Advent House, 1010 Moseley Road, Fairport, NY  14450.  
Donations can also be made via automatic transfer direct from your bank, or through PayPal at the Donate link.  Contact Amy Hiller, Advent House Business Manager, at (585) 223-6112.  All donations are tax deductible.
If you feel that you can share time or money to help those we care for at Advent House, or you would like more information, please call (585) 223-6112.
You can email any questions to information@theadventhouse.org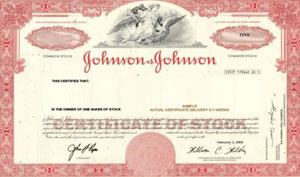 Gifts of Stock
It is possible to help others families who need the compassion care of Advent House. Your gift of stock to Advent House ensures that the free, quality care and support that our staff and volunteers deliver will be available in future years. Gifts of appreciated stock allow donors to bypass capital gains taxes and receive a charitable tax deduction.
Please notify Advent House of your intent to transfer stock by completing a Gift of Securities Certificate via Wire Transfer from Donors Brokerage Account or Organizations Investment Management Account Letter of Authorization Form, found here and email, fax or mail it to: Advent House, 1010 Moseley Road, Fairport, NY 14450. Phone: (585) 223-6112. Fax: (585) 223-6078 information@theadventhouse.org
Please ask your broker or agent to transfer stocks to Perinton Ecumenical Ministries dba Advent House using the following account at Morgan Stanley Wealth Management.
DTC# 0015
Agent Bank# Morgan Stanley Wealth Management
Name of Organization: Perinton Ecumenical Ministries dba Advent House
Account: 323-*****
Gifts of stock will be recorded on the day the stock is received in our brokerage account, at the median market value on that day. You will receive a written acknowledgement to confirm receipt of your gift. Questions? Please give us a call at 585-223-6112. Thank you for considering this important way to support Advent House!